初一英语阅读理解含答案
都说业精于勤,多做些阅读理解练习,阅读能力自然就提高了。下面是小编分享的初一英语阅读理解练习,希望能对大家有所帮助!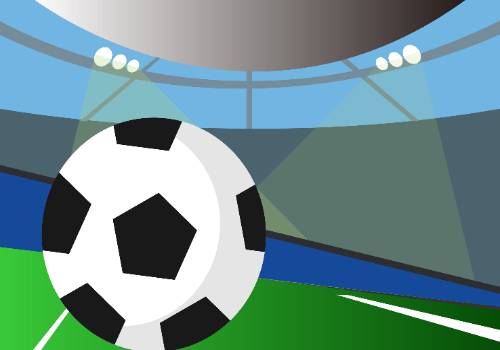 【资料图】
初一英语阅读理解【1】
My name is Chen Lan. My home is in Gulangyu. It is in Xiamen. It is near the sea. Culangyu is a small place, but it is very nice and clean. There are no cars, no buses or no bikes. People only walk. So it is very quiet. People go to visit Gulangyu by ship. Our house is in the middle of Gulangyu. Behind our house there is a big tree. My grandfather tells me that the tree is very, very old. There are many birds in the tree. We call it a "bird tree". Our house is near the sea. The sea is big and blue. There are a lot of fish in the sea. After school, I go there and catch fish with my friends. It is very interesting. I like fish and I like catching fish.
( ) 1. Gulangyu is an island岛屿.
( ) 2. Chen Lan tells us a lot about her parents.
( ) 3. There are no traffic交通 in Gulangyu.
( ) 4. Chen Lan always goes fishing alone.
( ) 5. Chen Lan is from Xiamen.
答案:T F T F T
初一英语阅读理解【2】
Dick lived in England. One day in January he said to his wife, "I"m going to fly to New York next week because I"ve got some work there." "Where are you going to stay there?" his wife asked. "I don"t know yet." Dick answered. "Please send me your address from there in a telegram (电报)," his wife said. "All right," Dick answered.
He flew to New York on January 31st and found a nice hotel in the center of the city. He put his things in his room and then he sent his wife a telegram. He put the address of his hotel in it.
In the evening he didn"t have any work, so he went to a cinema. He came out at nine o"clock and said, "Now I"m going back to my hotel and have a nice dinner."
He found a taxi (出租车) and the driver said, "Where do you want to go?" But Dick didn"t remember the name and address of his hotel.
"Which hotel are my things in?" he said, "And what am I going to do tonight?" But the driver of the taxi did not know. So Dick got out and went into a post office. There he sent his wife another telegram, and in it he wrote, "Please send me my address at this post office."
Choose the right answer
1. Dick flew to New York because ___.
A. he went there for a holiday
B. he had work there
C. he went there for sightseeing (观光)
D. his home was there
2. Why did his wife want a telegram from him?
A. Because she didn"t know his address yet
B. Because she wanted to go to New York, too
C. Because she might send him another telegram
D. Because she couldn"t leave her husband by himself in New York
3. Where did Dick stay in New York?
A. In the center of the city.
B. In a hotel.
C. In a restaurant.
D. At his friend"s house.
4. Who would send him the name and address of his hotel?
A. The manager (经理) of his hotel.
B. The police office.
C. The taxi driver.
D. His wife.
5. Which of the following is not true?
A. Dick stayed at a nice hotel in the center of the city.
B. Dick didn"t work on the first night of his arrival.
C. Dick forgot to send his wife a telegram.
D. Dick wanted to go back to his hotel in a taxi.
答案: 1-5 B A B D C
初一英语阅读理解【3】
An old lady in a plane had a blanket(毯子)over her head and she did not want to take it off . The air hostess spoke to her, but the old lady said, "I have never been in a plane before , and I am frightened. I am going to keep this blanket over my head until we are back on the ground again !"
Then the captain came. He said, "Madam, I am the captain of this plane. The weather is fine, there are no clouds in the sky, and everything is going very well. "But she continued to hide.
So the captain turned and started to go back. Then the old lady looked out from under the blanket with one eye and said, "I am sorry, young man, but I don't like planes and I am never going to fly again. But I'll say one thing, "She continued kindly, "You and your wife keep your plane very clean!"
1. An old lady had _________ .
A. glasses B. a blanket over her head C. a coat D. a basket
2. A. She didn't want to ________ .
A. take it off B. turn it off C. get on D. talk about it
3. _________ spoke to her .
A. The air hostess B. The man next to her C. her husband D. one of her friends
4. The old lady had never been _________ before .
A. abroad B. home C. in a plane D. in hospital
5. The woman didn't like planes and she was never going ________ .
A. to fly again B. to travel C. to go abroad D. to go home
答案: 1-5 BAACA
词条内容仅供参考,如果您需要解决具体问题
(尤其在法律、医学等领域),建议您咨询相关领域专业人士。