职称英语试题
试卷是纸张答题,在纸张有考试组织者检测考试者学习情况而设定在规定时间内完成的试题。也可以是资格考试中用以检验考生有关知识能力而进行人才筛选的工具。下面,小编为大家分享职称英语试题,希望对大家有所帮助!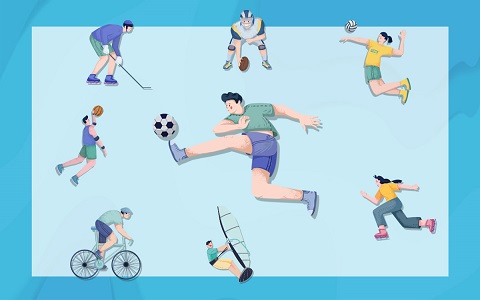 (相关资料图)
第1部分:词汇选项(第1-15题,每题1分,共15分)
下面每个句子中均有1个词或者短语有下划线,请为每处下划线部分确定1个意义最为接近的选项。
1、Your teacher will take your illness into account when marking your exams.
A.calculation
B.computation
C.consideration
D.assessment
2、 The doctor has abandoned the hope torescue the old man.
A.left
B.given up
C.turned down
D.refused
3、 Many of this novelist characters are isolated,disappointed people,
A.solitary
B.gloomy
C.feeble
D.frugal
4、 Have you talked to her lately?
A.lastly
B.shortly
C.recently
D.immediately
5、 During the Second World War, all importantresources in the U. S.were allocated bythe Federal government.
A.nationalized
B.commandeered
C.taxed
D.distributed
6、 Television advertisements do more than merely reflect dominant ideologies.
A.exactly
B.faithfully
C.repeatedly
D.simply
7、 The story was very touching.
A.inspiring
B.boring
C.moving
D.absorbing
8、 Up to now, the work has been easy.
A.So
B.So long
C.So that
D.So far
9、 The report advocated setting up trainingcolleges.
A.supposed
B.excited
C.suggested
D.discussed
10、 I wasn"t qualified for the job really, but Igot it anyhow.
A.somehow
B.anyway
C.anywhere
D.somewhere
11、 Since ancient times people have found variousways to preserve meat.
A.eat
B.cook
C.freeze
D.keep
12、 The policemen acted quickly because lives were atstake.
A.in despair
B.in danger
C.in misery
D.in pain
13、 It"s sensible to start any exerciseprogram gradually at first.
A.workable
B.reasonable
C.possible
D.available
14、 Our statistics show that we consume allthat we are capable of producing.
A.waste
B.buy
C.use
D.sell
15、 She was sent a box of chocolates along with aletter saying she was fired.
A.killed
B.shot
C.dismissed
D.murdered
第2部分:阅读判断(第16-22题,每题1分,共7分)
下面的短文后列出了7个句子,请根据短文的内容对每个句子做出判断:如果该句提供的是正确信息,请选择A;如果该句提供的是错误信息,请选择B;如果该句的信息文中没有提及,请选择C。
The Threat to Kiribati
The people of Kiribati are afraid that one day in the not-too-distant future, their countrywill disappear from the face of the earth literally. Several times this year, the Pacific islandnation has been flooded by a sudden high tide. These tides, which swept across the island anddestroyed houses, came when there was neither wind nor rain. "This never happened before,"say the older citizens of Kiribati.
What is causing these mysterious high tides? The answer may well be global warming.When fuels like oil and coal are being burned, pollutants (污染物) are released; thesepollutants trap heat in the earth"s atmosphere. Warmer temperatures cause water to expand andalso create more water by melting glaciers (冰川) and polar (极地的) ice caps.
If the trend continues, scientists say, many countries will suffer, Bangladesh, for example,might lose one-fifth of its land. The coral (珊瑚) island nations of the Pacific, like Kiribati andthe Marshall Islands, however, would face an even worse fate -- they would be swallowed bythe sea. The loss of these coral islands would be everyone"s loss. Coral formations are home tomore species than any other place on earth.
The people of these nations feel frustrated. The sea, on which their economies have alwaysbeen based, is suddenly threatening their existence. They don"t have the money for expensivetechnological solutions like seawalls. And they have no control over the pollutants, which arebeing released mainly by activities in large industrialized countries. All they can do is to hopethat industrialized countries will take steps to reduce pollution.
16/The people of Kiribati worry that one day their country will be taken away by a sudden high tide.
词条内容仅供参考,如果您需要解决具体问题
(尤其在法律、医学等领域),建议您咨询相关领域专业人士。